Installing Cost-Effective

Pedestrian Guardrail Panels
Wallace Protection Systems Ltd supplies and installs a wide range of guardrail panels used to deter pedestrians from entering carriageways at dangerous positions, especially when vehicular traffic is nearby. We have 1m, 1.5m, and 2m panels available in both solid infill or sight gap varieties on an ex-stock basis for clients throughout the UK and Ireland. Get in touch today for more information.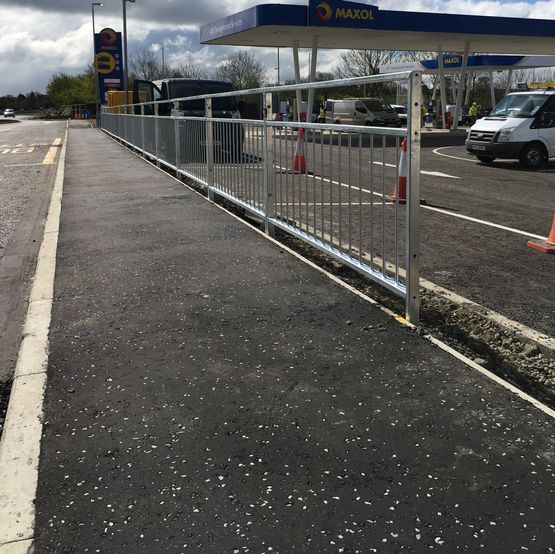 Standard and High Visibility Rails
Depending on your project requirements, a painted finish to any BS RAL colour is available for all panels. All panels are manufactured to BS: 7818-1995 and hot-dipped and galvanised to BS EN ISO 1461. We also offer a range of ornamental guardrail panels, which are more aesthetically pleasing for schemes in cities, town centres, and villages.
VisiFlex System Available

Ornamental Guardrail Posts and Panels

Bow Top Fencing

All Welding Complete to BS EN 1011

Manufactured to BS: 7818:1995

Hot Dipped and Galvanised to BS EN ISO 1461

Available with Standard Galvanised Finish or Painted Finish in Any BS RAL Colour

Tubular Rail Systems

Both Steel and Stainless Steel Systems Available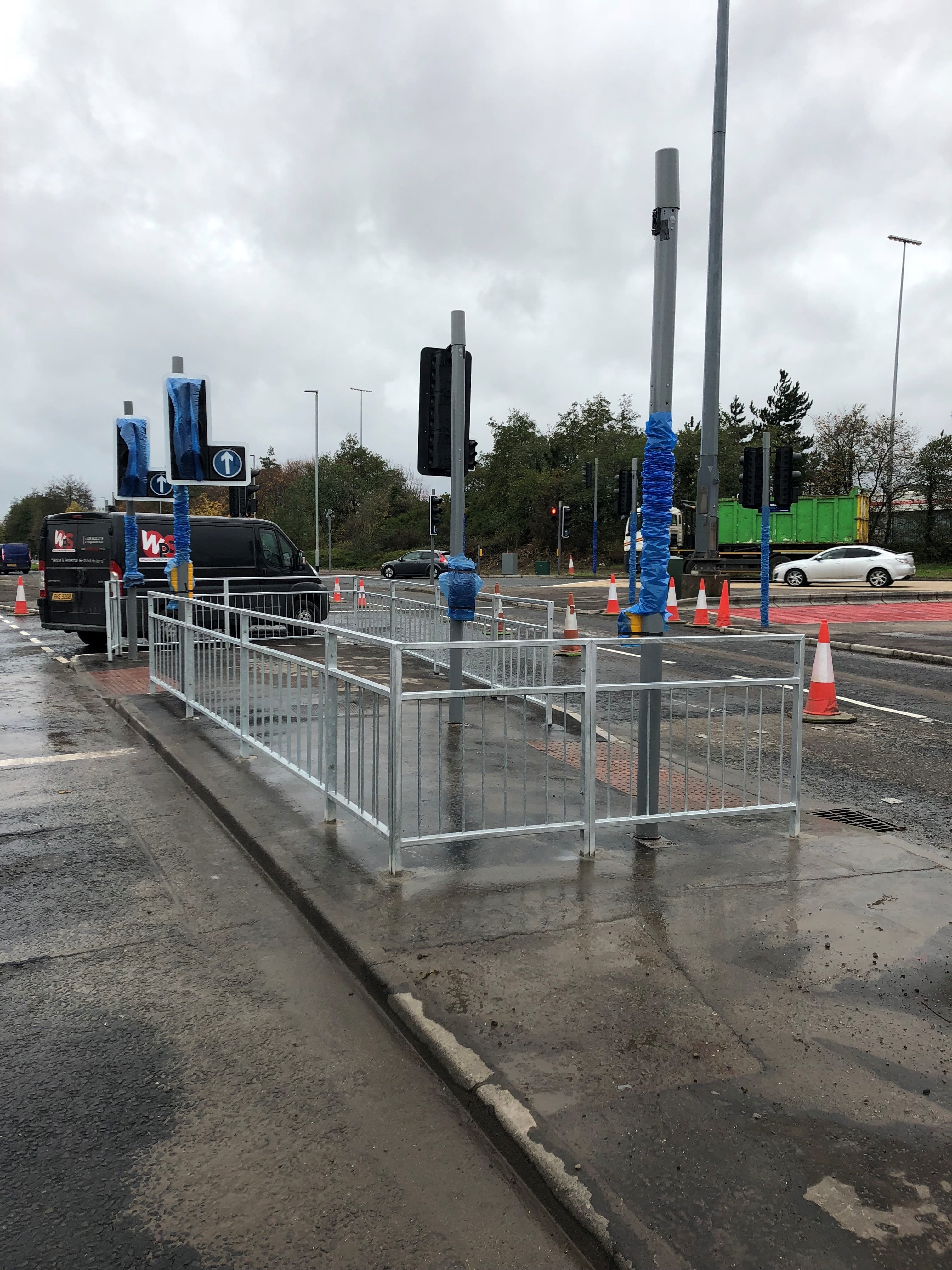 Safe and Secure Guardrails
Offering a range of pedestrian guardrail panels, we help keep pedestrians safe.