Manufacturing Cycle Stands and

Parking Solutions
The extensive and unique cycle stand range from Wallace Protection Systems Ltd offers you the flexibility you need to complete most projects. From cost-effective Sheffield Stands to our unique Tough Love cycle stand, we have a suitable cycle parking solution to match any budget, location or requirement. Over the years we have provided our cycle parking stands to areas all over Ireland, in sectors including schools, colleges and universities, hospitals, shopping centres, railway stations, car parks, private businesses, cycle parks, high streets and recreational areas.
Whatever cycle stand you choose, our in-house installation team will provide you with a top-quality service. We will safely and secure every product on-site, from base plate models to below-ground root-fixed stands. Wallace Protection Systems Ltd provides high-quality products for various sectors, including:
Schools, Colleges, and Universities

Hospitals

Shopping Centres
Railway Stations

Car Parks

Private Businesses
Cycle Parks

High Streets

Recreational Areas
All of our cycle stands are manufactured under Quality Management System: ISO 9001:2008. Creating distinctive and contemporary designs, we offer cost-effective and powerfully built products in a wide array of finishes, including:
Galvanised and Powder Duplex Coating
What's more, all products are finished with a polyester powder coating. This is applied to the metal with a spray gun as a free-flowing, electrostatically charged powder and baked in a fluid state to create a superior protective layer for your product. With a choice of RAL colours and an estimated lifespan of 20 years, this powder coating is ideal for your product and your needs.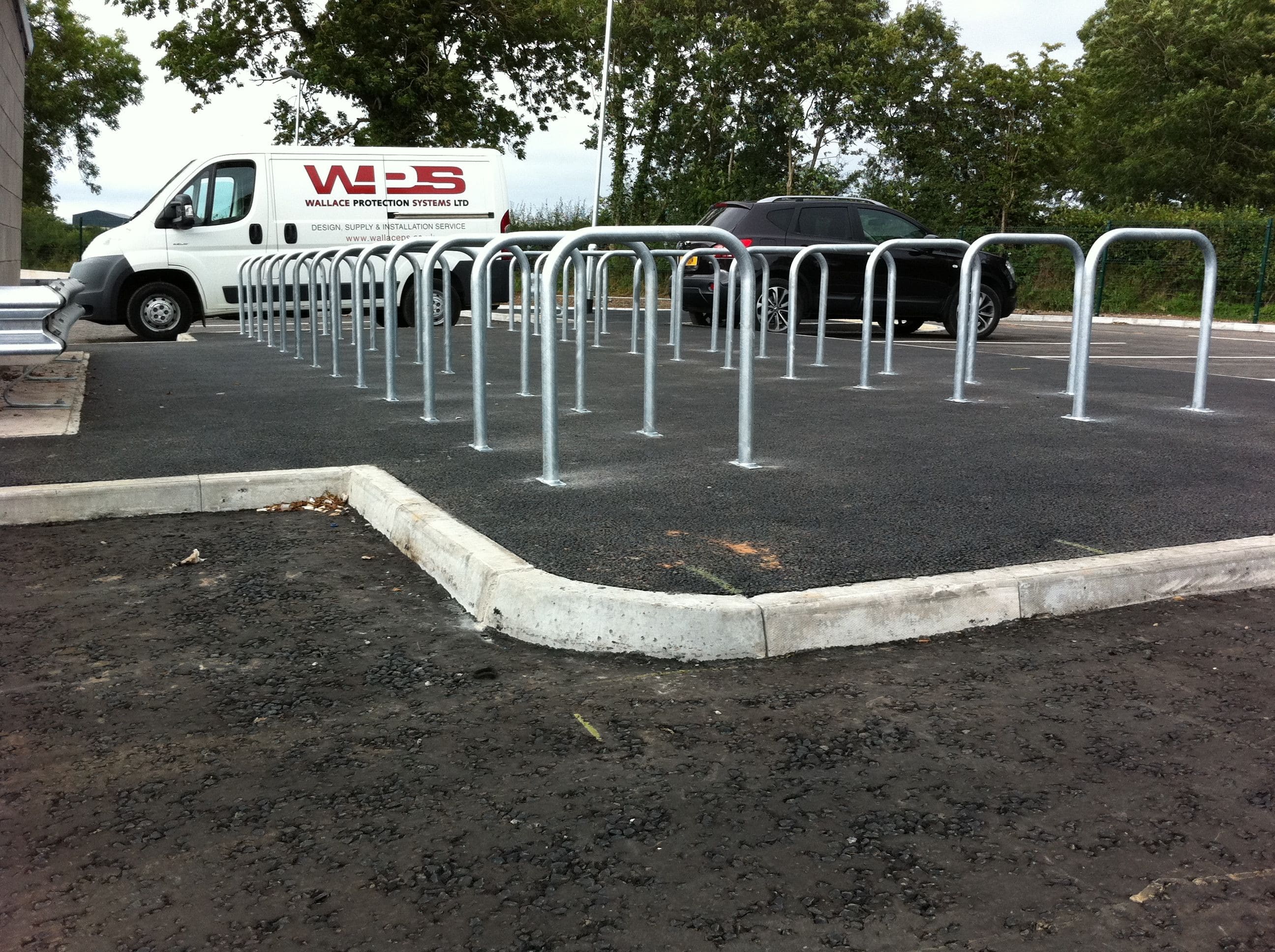 Sturdy and Reliable Cycle Stands
Ideal for cycle parking on-site, our cycle stands are manufactured to the highest standards.