Delivering Bespoke

Industrial Bollards
Wallace Protection Systems Ltd offers an extensive selection of steel and stainless steel bollards in a range of heights, widths and finishes to suit all applications. we offer steel bollards for the more robust application or our stainless steel bollards for that more contemporary look. Bespoke bollards are also available to suit your project requirements.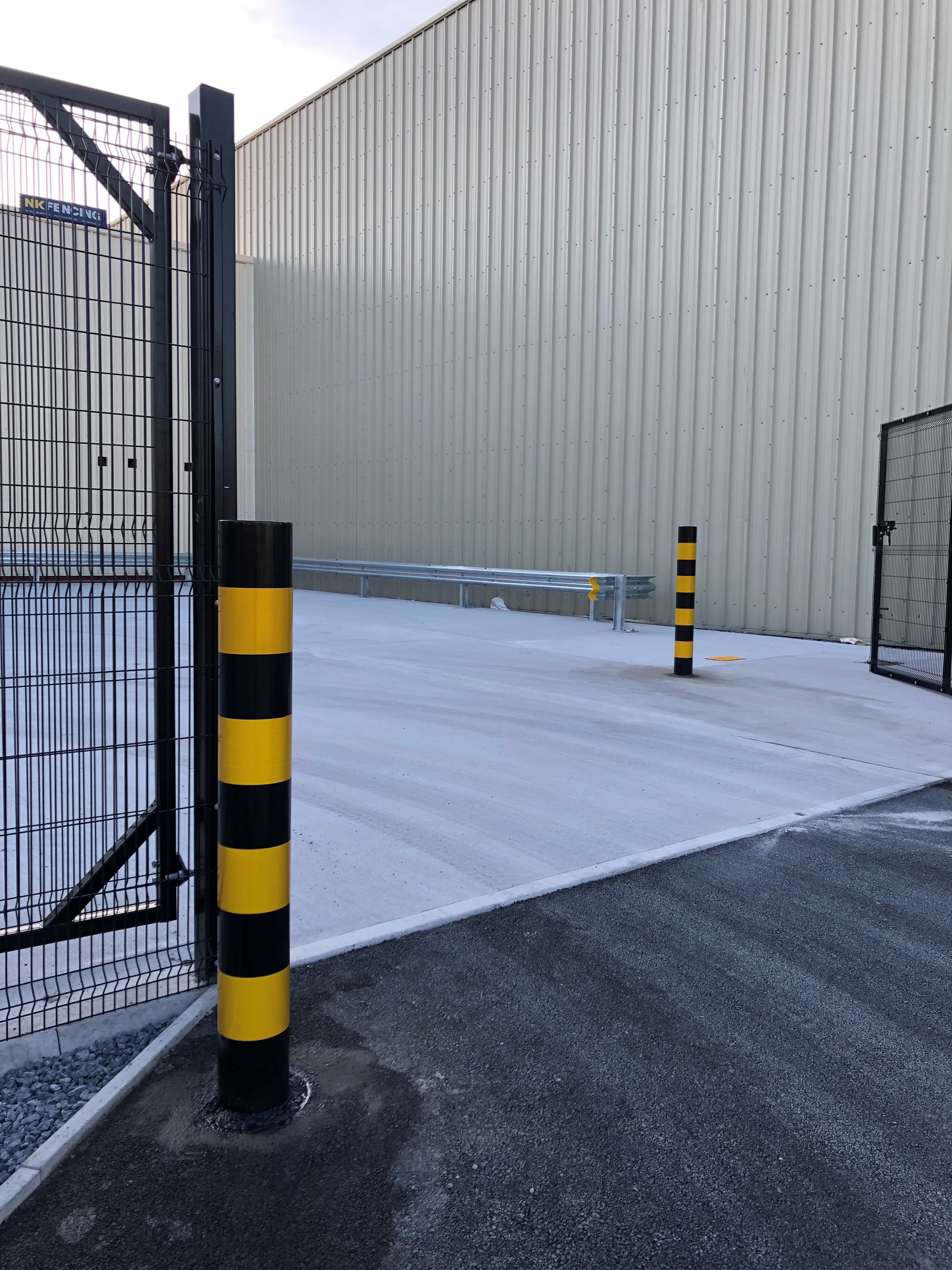 We provide a variety of fixing options for our industrial and contemporary bollards, including:
Anti-Ram, including Removable or Reinforced Options
Additionally, a recess or reflective banding can be added to any bollard as required.
Quality Materials and

Finishes
All of our bollards are manufactured under Quality Management System UKAS ISO 9001 certified for design and manufacture. This ensures a consistent level of quality and full traceability of materials and processes.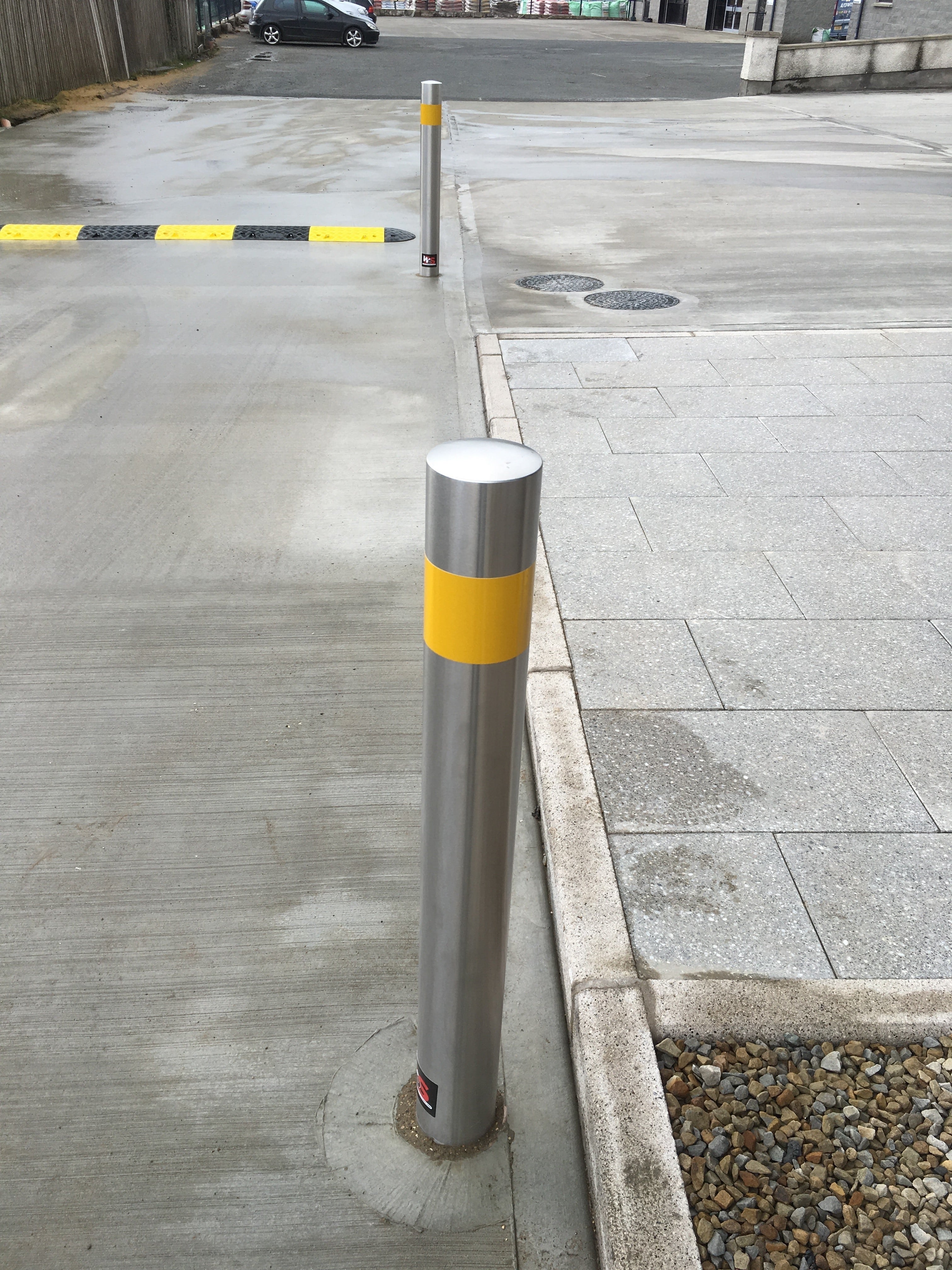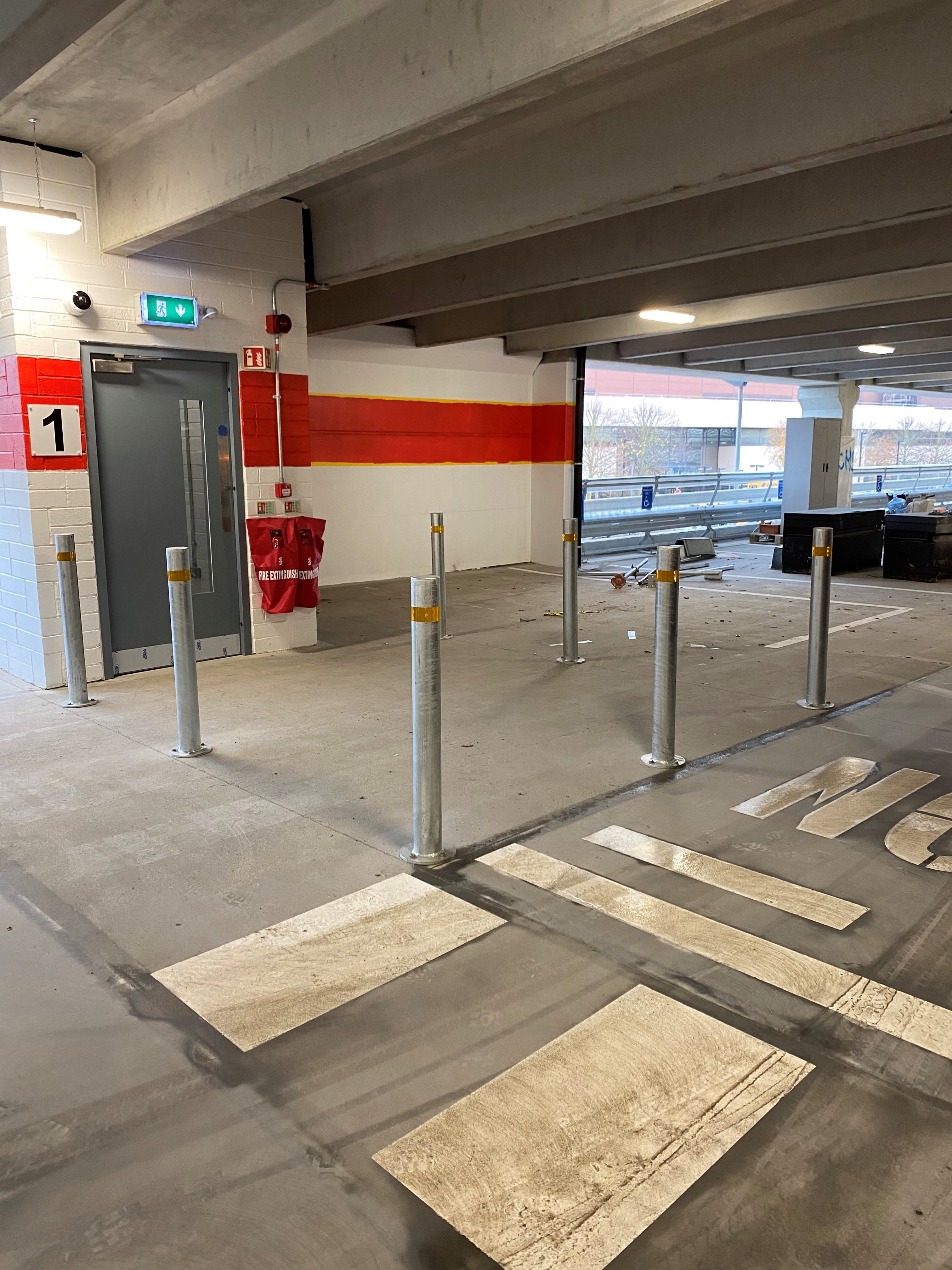 Stainless Steel Bright Polished
We only use certified grades of stainless steel, grade 304L is used as our standard grade. This is then polished to a beautiful fine satin finish. This provides a reflective finish with a high degree of image clarity. Grade 316 is available on request.
Recognised for their long-lasting and corrosion-resistant qualities, our bollards are galvanized after final manufacturing is complete to ensure consistently high product quality. All our galvanizing is certified to BS EN ISO 1461.
Galvanized and Powder Coated
Where a specific colour is required, we can sweep-blast the products after galvanizing and before coating. This produces a key and ensures good adhesion of powder to the galvanized surface and minimises the risk of chipping. We offer a large range of RAL colours for clients to choose from.
BS EN SPECIFICATIONS: Hot Dip Galvanized Finish to BS EN ISO 1461

Stainless Steel Type BS EN 10088-2, 1.4301 (304L)

Steel Tube to EN10219 S235
Subject to availability, many of our bollards are available ex-stock, for speedy delivery. Our products are suitable for various applications, including:
Public Parks

Retail Parks

Car Parks
Car Showrooms

Access Control

Anti-Ram Raid Situations
Domestic Driveways

Pedestrianised Areas.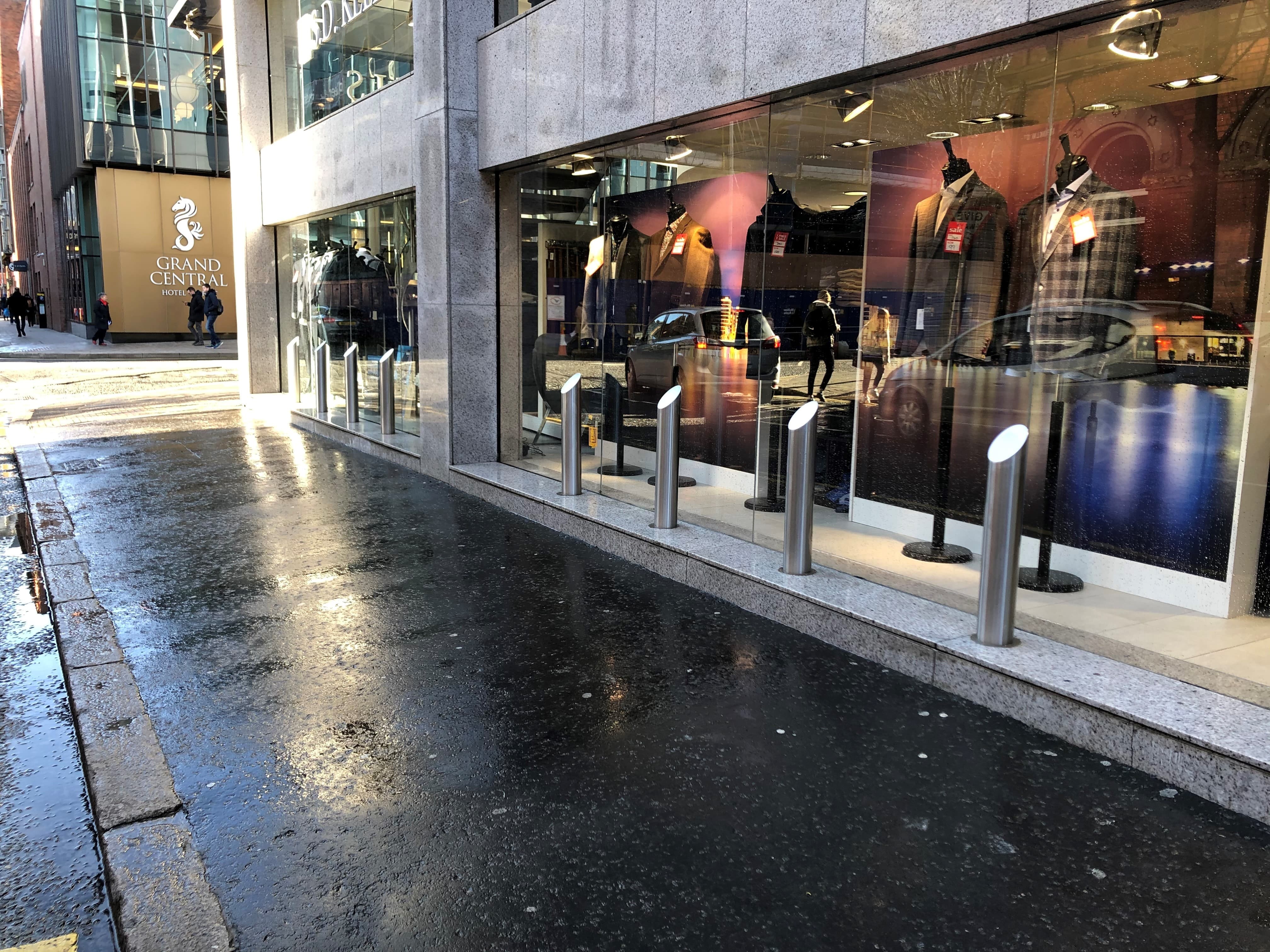 Cost-Effective and Durable Bollards
With a huge range of products available, we provide industrial and contemporary bollards for all applications.